The DSO's too-long intermission is ending!
We are thrilled to announce that the DSO is coming back live in a shorter season that will feature the completion of the DSO's search for our new Music Director/Conductor. Each of our exciting, carefully selected finalists has designed a concert and will spend weeks in preparation with the players – culminating with their final audition – a concert for you … our beloved Audience!
Don't miss a single note of these come-back concerts! An important part of the search process will be feedback from audiences in addition to the players. We have sorely missed playing for you – and we need your presence – and evaluations, as we launch the DSO's historic new era!
To purchase a season subscription, scroll down and complete the

Season Ticket order form

at the bottom of this page or call our box office at 678-891-3565. To purchase individual tickets, click HERE or call our box office at 678-891-3565. Unless otherwise noted, all performances are held in the Marvin Cole Auditorium in the Fine Arts Building on Georgia State University's Perimeter College Clarkston Campus.
* Conductors, soloists and repertoire are subject to change.
Tuesday, February 15, 2022 – 8 PM
Season Opening Concert
Michael Tiscione, Trumpet
Elizabeth Tiscione, Oboe

Moncayo "Huapango"
Hertel "Concerto for Trumpet and Oboe"
Sibelius "Symphony No. 2"
Tuesday, March 22, 2022 – 8 PM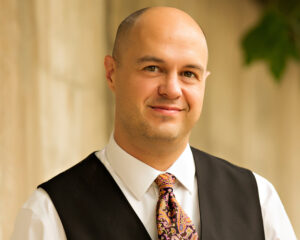 Julie Coucheron, Piano

Tchaikovsky "Coronation March for Czar Alexander III"
CHH Parry "Bridal March (The Birds)" 
Grieg "Våren (Last Spring)" 
Beethoven "King Stephen Overture" 
Vaughan Williams "Prelude on Rhosymedre" 
John Williams "Throne Room & End Title from Star Wars Suite"
Beethoven "Piano Concerto #5, Op.73" 
Tuesday, May 10, 2022 – 8 PM

Barney Culver, Cellist
Johann Strauss Jr "Die Fledermaus Overture"   
F.J. Haydn "Concerto in C Major for Cello Hob VIIb:1″
Vasily Kalinnikov "Symphony no. 1 in G minor"   
Tuesday, June 21, 2022 – 8 PM
Joseph Holt, piano
Copland "Appalachian Spring Suite"
Gershwin "Concerto in F"
Dvorak "Symphony No 8″
Season Ticket Order Form